Registration is now open for the 2018 Cushing "Tiger Style" Softball Camp! Download your registration form here:
http://bit.ly/2HUtI48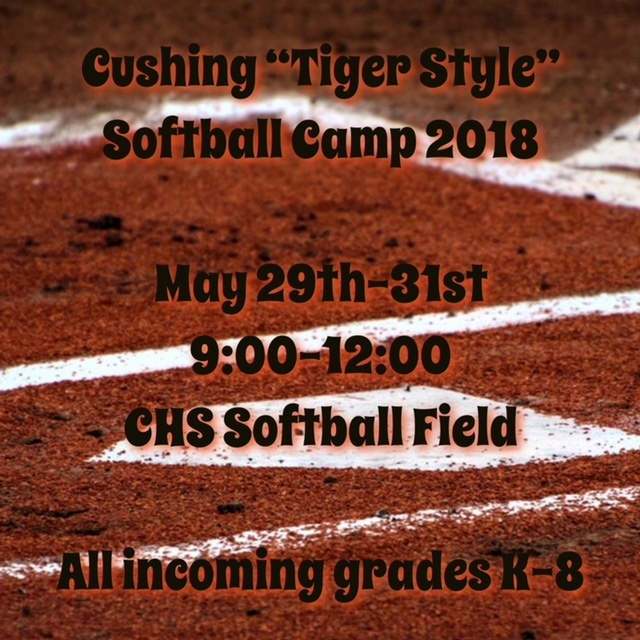 CHS Drama presents Robin Hood. April 20-21 at 6:30 & April 22 at 3:00. Advanced tickets are $5 for students/teachers. $7 for Adults. At the door tickets are $7 for students/teachers & $10 for adults.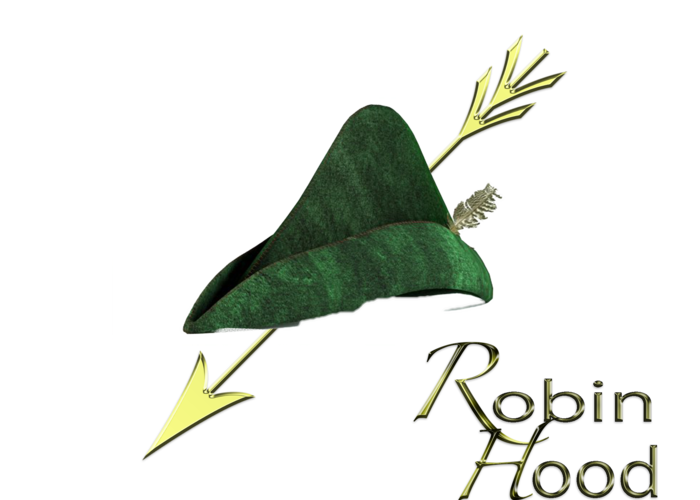 CMS Fifth and Sixth Grade students will attend the CHS Baseball game tomorrow (4/5/18).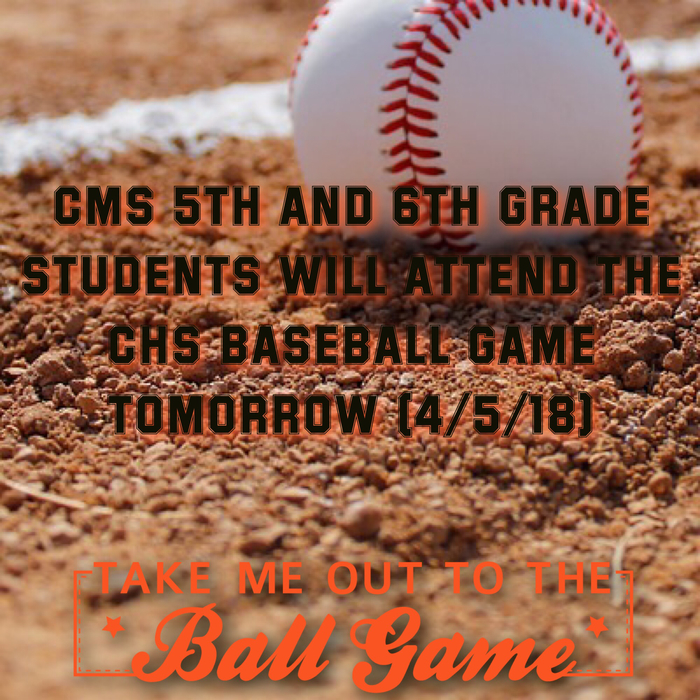 ​Just a reminder that Daylight Savings Time begins Sunday, March 11th at 2:00 a.m. Don't forget to move your clocks forward one hour.

Cushing Public Schools will be closed Thursday, February 22, 2018.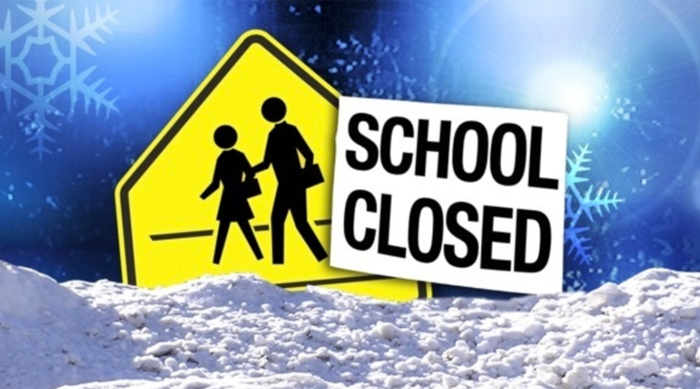 Any information regarding school closures will be posted on our Facebook page, website, and school closing line as soon as it is available.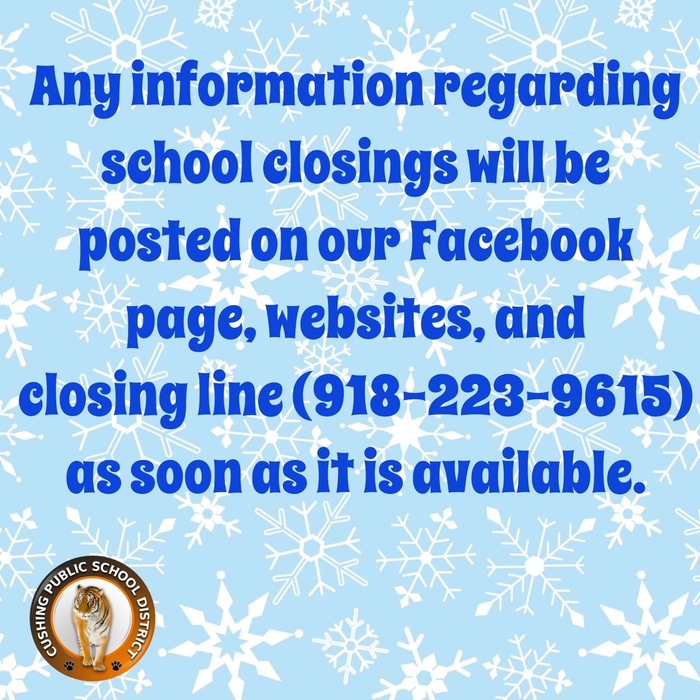 Buses will run 15 minutes early. Car riders can be picked up now. Wednesday, February 21.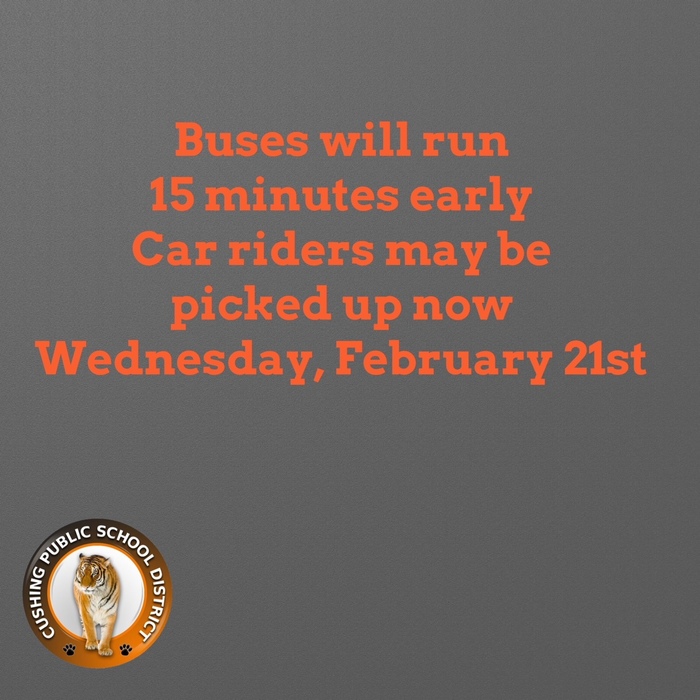 The CMS Winter Dance has been rescheduled for Tuesday, February 27th.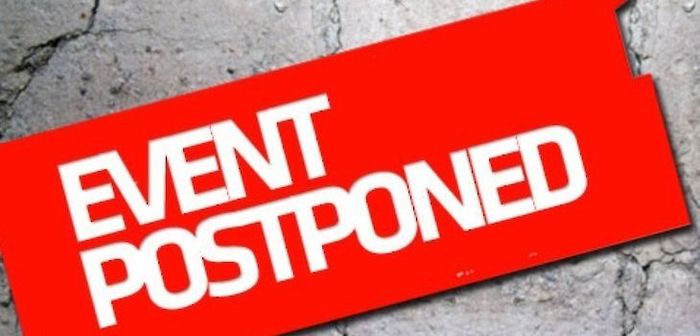 The school or library that has the most supporters who enter the contest will win a free school or library visit from Jan in the 2018-2019 school year.
http://bit.ly/2mOCA2J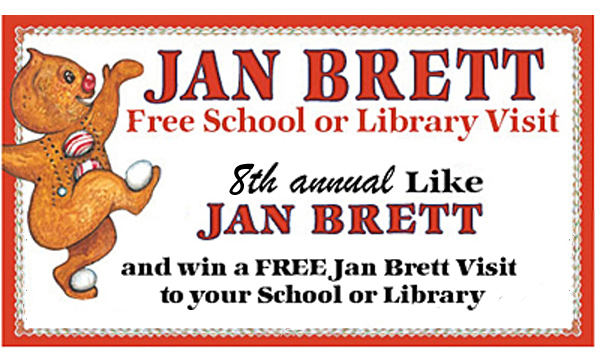 We would like you help on saying thank you... If you have a moment to spare leave a note for someone who has impacted your or your child's education click this link:
http://bit.ly/2DG1QTj


​YEARBOOKS: The deadline to order a Cushing Pre-K Yearbook has been extended until February 2nd. There is a sample book in your child's classroom. It is professionally printed by the Jostens Company and is $25. Please pay in the office with checks payable to Cushing Pre-K. Thank you.

​Parent Teacher Conferences will be held Monday, February 5th and Tuesday, February 6th from 3:30-6:30 p.m. Contact your child's school office to schedule an appointment.

​There will be no school for students on Monday, January 15th.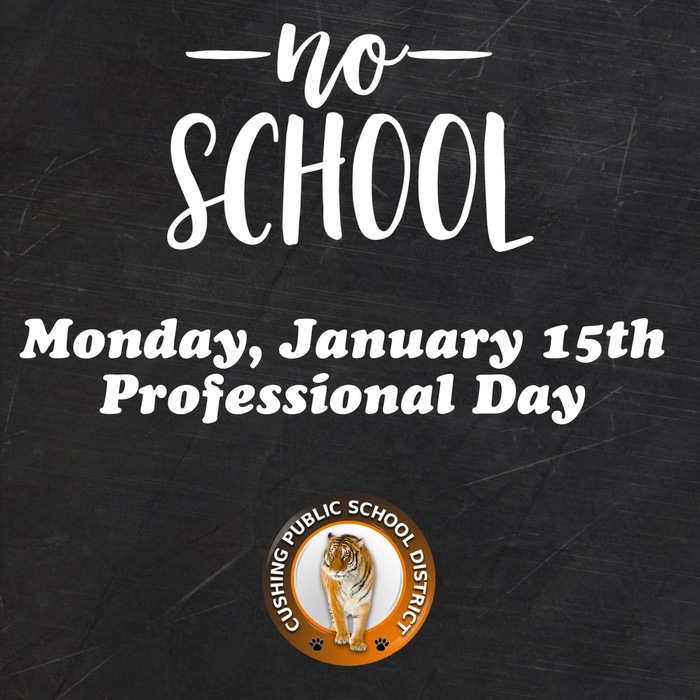 Help support Cushing Baseball by purchasing custom Cushing Tiger gear. Orders start today and run through January 31st. Find and purchase all of the merchandise available here: shop.fancloth.com/74023/346787

Check out our new website! You can access it at cushing.k12.ok.us or our new address of cushingtigers.com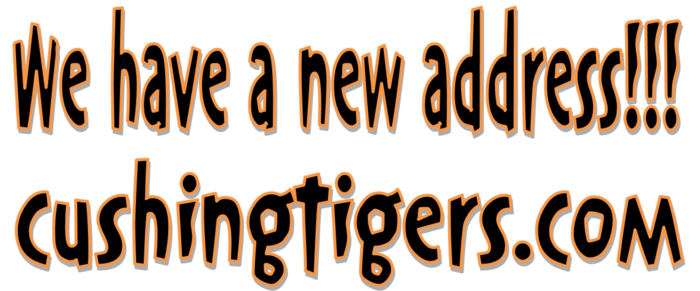 We have been hard at work building something new for everyone! Check back January 1 for our exciting new changes!!!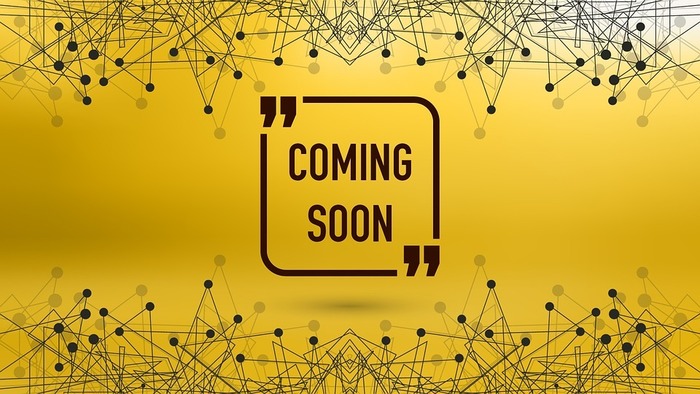 Important and brief notes will be posted in this area. This will include brief posts to our Facebook page, phone push alerts, and phone notifications.