News
Cushing High School Class of 2019 will graduate on Friday, May 17th at 7:00 p.m. in the CHS Fieldhouse.
Cushing High School Baccalaureate will be held Wednesday, May 8th at 8:00 p.m. in the Dora Hobbs Performing Arts Center.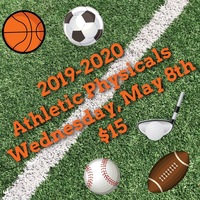 Athletic physicals for next year will happen on Wednesday, May 8th. You can download a physical form here: http://bit.ly/2WoW51W
See all news
Live Feed

Our telephone provider outage experienced this morning has been fully resolved. You may reach your child's school at the regular n ...
2 months ago
Justin Annis

Our telephone provider is currently experiencing an outage on our school phone numbers. You can reach your child's school by calli ...
2 months ago
Justin Annis
​The Cushing FFA Plant Sale will be Friday, April 5th from 4:00-6:30 p.m. at the Cushing Agr-Center. Don't miss your chance to purc ... View Image
4 months ago
Melissa Amon
See all posts