News
Cushing High School picture day for 9th-11th grade students will be Thursday, September 17th. Additional information will be going home with students.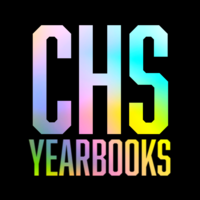 2019-2020 Cushing High School Yearbooks can be picked up in the CHS lobby from 3:15-3:45 p.m. on Monday (9/14) and Wednesday (9/16). If you have any questions contact Martha Chisholm...
Download an updated copy of the CPS 2020-21 School Calendar here: https://bit.ly/CPSCal2021
See all news
Live Feed
New student enrollment for Cushing Public Schools is open now. This is for any student in grades PK-12 who was not attending school ... View Image
3 months ago
Melissa Amon
Free physicals for CMS and CHS Students! Wednesday, June 17 @ the CHS Fieldhouse. Grades 9-12 @ 6pm. Grades 7-8 @ 7pm. Mu ... View Image
3 months ago
Melissa Amon
Chromebooks, Chargers, and other school issued items should be dropped off Wednesday, May 13th at the Cushing High School circle dr ...
5 months ago
Justin Annis
Attention CHS Students! Please check your school email!
6 months ago
Melissa Amon
See all posts