News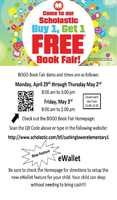 Check out our book fair! Find us online here: http://bit.ly/2DA59JB
Kindergarten pre-enrollment for next year (2019-20) will take place April 15-18 from 8:45-2:30 at Cushing Lower Elementary. Students who are currently attending Cushing Pre-Kindergarten do NOT need...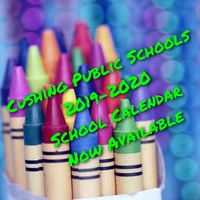 The 2019-20 CPS School Calendar is now available for download here: bit.ly/CPS1920
See all news
Live Feed

Our telephone provider outage experienced this morning has been fully resolved. You may reach your child's school at the regular n ...
2 months ago
Justin Annis

Our telephone provider is currently experiencing an outage on our school phone numbers. You can reach your child's school by calli ...
2 months ago
Justin Annis
Kindergarten pre-enrollment for next year will take place April 15-18 from 8:45-2:30 at Cushing Lower Elementary. Students who are ... View Image
4 months ago
Melissa Amon

CLE yearbooks are available for purchase online only this year. Visit https://bit.ly/2tfDHvd to purchase yours today! Deadline to ... View Image
4 months ago
Justin Annis
See all posts