News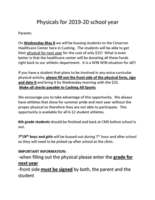 Athletic physicals for 2019-20 will be on Wednesday, May 8th! The cost is $15. You can download a copy of the physical form here: http://bit.ly/2WoW51W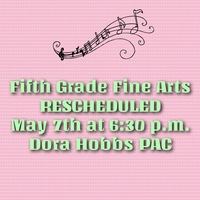 The fifth grade fine arts program has been rescheduled for Tuesday, May 7th at 6:30 p.m. in the Dora Hobbs Performing Arts Center.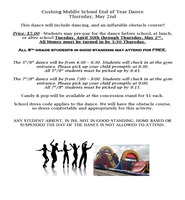 Cushing Middle School End of Year DanceThursday, May 2nd This dance will include dancing, and an inflatable obstacle course!! Price: $5.00 - Students may pre-pay for the...
See all news
Live Feed

Our telephone provider outage experienced this morning has been fully resolved. You may reach your child's school at the regular n ...
2 months ago
Justin Annis

Our telephone provider is currently experiencing an outage on our school phone numbers. You can reach your child's school by calli ...
2 months ago
Justin Annis
The fifth grade fine arts program has been postponed until further notice. View Image
3 months ago
Melissa Amon
All 5th and 6th graders will be attending a CHS baseball game on Thursday, April 4th. Students will be bused to and from the baseb ... View Image
4 months ago
Melissa Amon
See all posts