News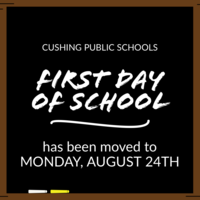 Download the updated calendar here: https://bit.ly/CPSCal2021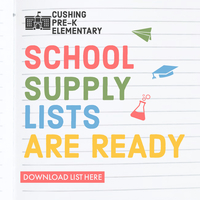 Find CPK's school supply list here: https://www.cushingtigers.com/cpk-pk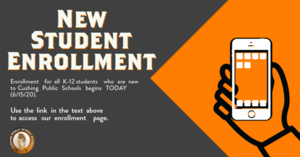 New student enrollment for Cushing Public Schools is open now. This is for any student in grades PK-12 who was not attending school in Cushing at the end of the last school year. The enrollment...
See all news
Live Feed
Thanks to our Cushing Pre-K parents who have supported our Cookie Dough fundraiser! Today is the last day to order the frozen doug ...
5 days ago
Sally Wright
For anyone having problems logging on to the Cushing Pre-K Book Fair, here is an easier link to use: http://www.scholastic.com/bf/ ...
11 days ago
Sally Wright
Cushing Pre-K Parents: We just realized that there was no FROZEN cookie dough listed in the sales flyer you received. We HAVE NOW A ...
16 days ago
Sally Wright
The students in Miss Danker's class watched Lt. Governor Matt Pinnell read "Grady's in the Silo" for Read an Accurate Ag Book Day! View Image
17 days ago
Sally Wright
See all posts