News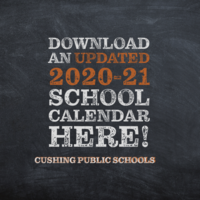 Download an updated copy of the 2020-21 CPS School Calendar here: https://bit.ly/CPSCal2021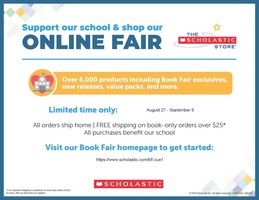 Dear families, You're invited to shop our Scholastic Book Fair online from August 27 – September 9! All purchases benefit our school and connect kids with new books, favorite ...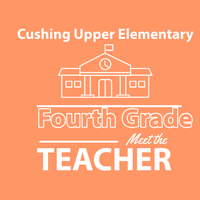 Fourth Grade will have a Drive-Thru Meet the Teacher on Thursday, August 20th from 5:00-6:00 p.m. Teachers will be along Oak Street. Students may drop off school supplies with their teacher at that...
See all news
Live Feed
CUE will be able to pick up distance learning packets and personal items on Monday, April 6th from noon-1p.m. and 6p.m.-7p.m. This ...
6 months ago
Martha Cackler
​If you have not received your K-8 student's password, please complete this form: https://bit.ly/CPSEmail Passwords can only be sen ...
6 months ago
Melissa Amon
Are you looking for ways to get connected? The Oklahoma State Department of Education has put out a list of no and low cost options ...
6 months ago
Melissa Amon
We will be having FREE grab and go meals available both at CHS and at CUE starting Mon., March 23 from 12:00-1:00 p.m. All children ... View Image
6 months ago
Melissa Amon
See all posts