News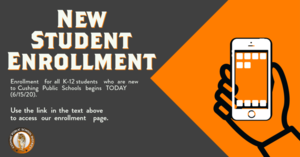 New student enrollment for Cushing Public Schools is open now. This is for any student in grades PK-12 who was not attending school in Cushing at the end of the last school year. The enrollment...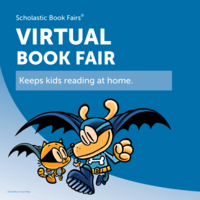 Online virtual book fair : https://www.scholastic.com/bf/cushingupperelementary2 It's here! The Scholastic Summer Read-a-Palooza Virtual Book Fair is a great way to provide students with...
See all news
Live Feed
CUE will be able to pick up distance learning packets and personal items on Monday, April 6th from noon-1p.m. and 6p.m.-7p.m. This ...
3 months ago
Martha Cackler
​If you have not received your K-8 student's password, please complete this form: https://bit.ly/CPSEmail Passwords can only be sen ...
3 months ago
Melissa Amon
Are you looking for ways to get connected? The Oklahoma State Department of Education has put out a list of no and low cost options ...
3 months ago
Melissa Amon
We will be having FREE grab and go meals available both at CHS and at CUE starting Mon., March 23 from 12:00-1:00 p.m. All children ... View Image
3 months ago
Melissa Amon
See all posts