CPK Parents: Retake Picture Day will be tomorrow, 10-25-21. If your child did not take a school photo the first time, we will take one tomorrow. If you need to order different pictures, please send the old packet with your child in the backpack. For more information, go online to focused.pics -- or you can call Anne at 405-443-9169. Thanks.

CPK Parents: Here's the Red Ribbon Week Dress-Up Days, 10/25-10/29: Monday/Superhero Colors or Shirt--Tuesday/Wear Camouflage--Wednesday/Wear Red--Thursday/Twin Day--Friday/Tiger Shirt or Orange & Black.

Please take a minute to complete our first quarter online survey. We would love your feedback on how we are doing. Click here to find the survey:
https://forms.gle/CyDu3WkpdUdoMs5j9

THANK YOU to Cushing Rotary Club for gifting our schools. Rotary President Nancy Dowell presents a check to CPK Principal Sally Wright in the amount of $458.00. This money will allow teachers to have more hands-on projects with students in the classroom. Thank you, Rotarians, for enriching our community!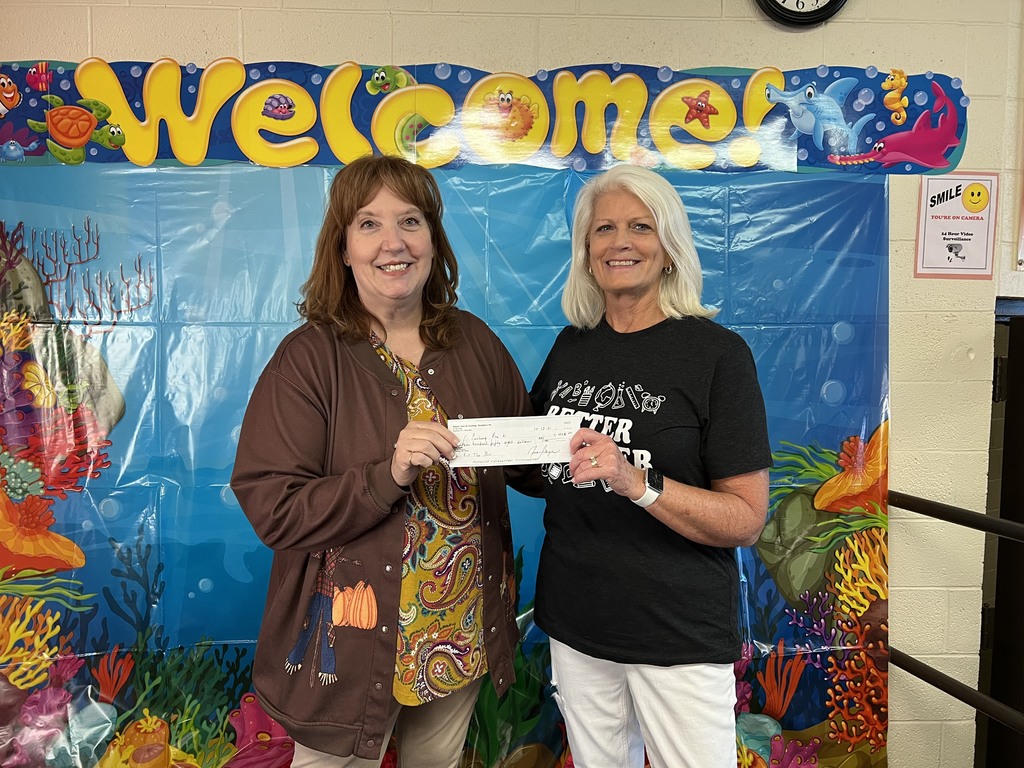 Today was Pumpkin Patch Day at CPK! Big thanks to Cushing Walmart for selling us pumpkins at an affordable discount so all students could get one. Have a great FALL BREAK!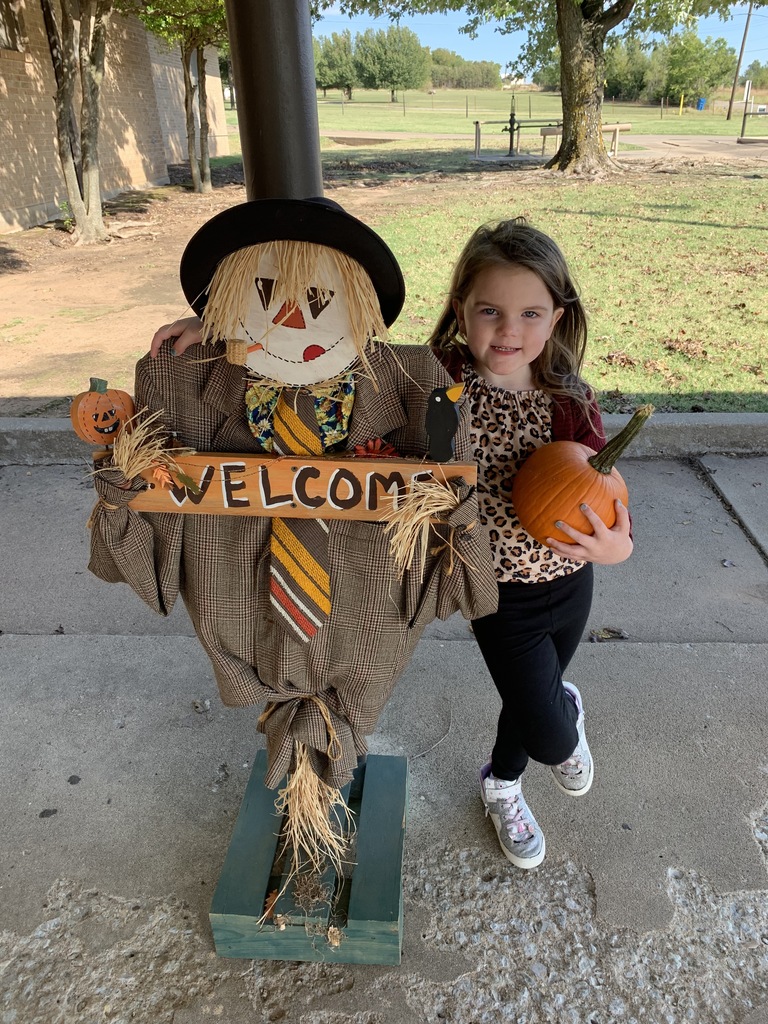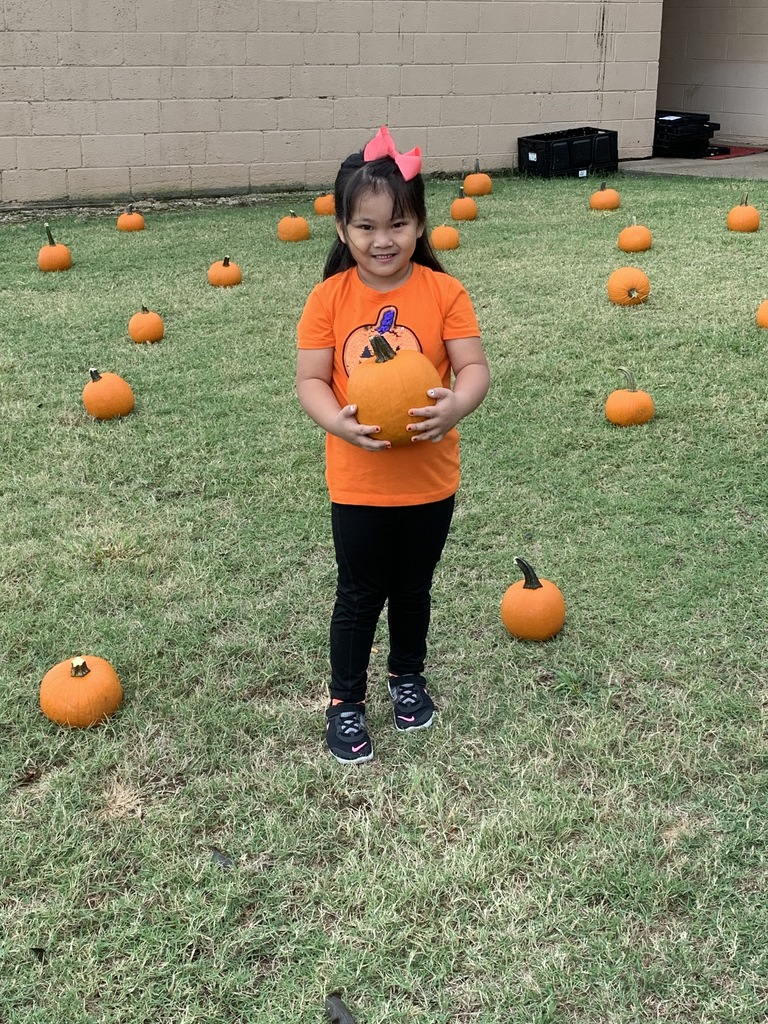 CPK Parents: If you ordered a Tiger Shirt, they will go home in backpacks today. Tomorrow we celebrate Cushing's Tiger Homecoming - so please dress your child in orange and black colors or a Tiger shirt tomorrow on Friday, 10-8. Go, Tigers!

SPARKY THE FIREDOG made an outdoor visit to Cushing Pre-K today! The students learned about how to be safe if they are ever faced with being in a fire. Thanks to the Cushing Fire Department for coming out and making this presentation.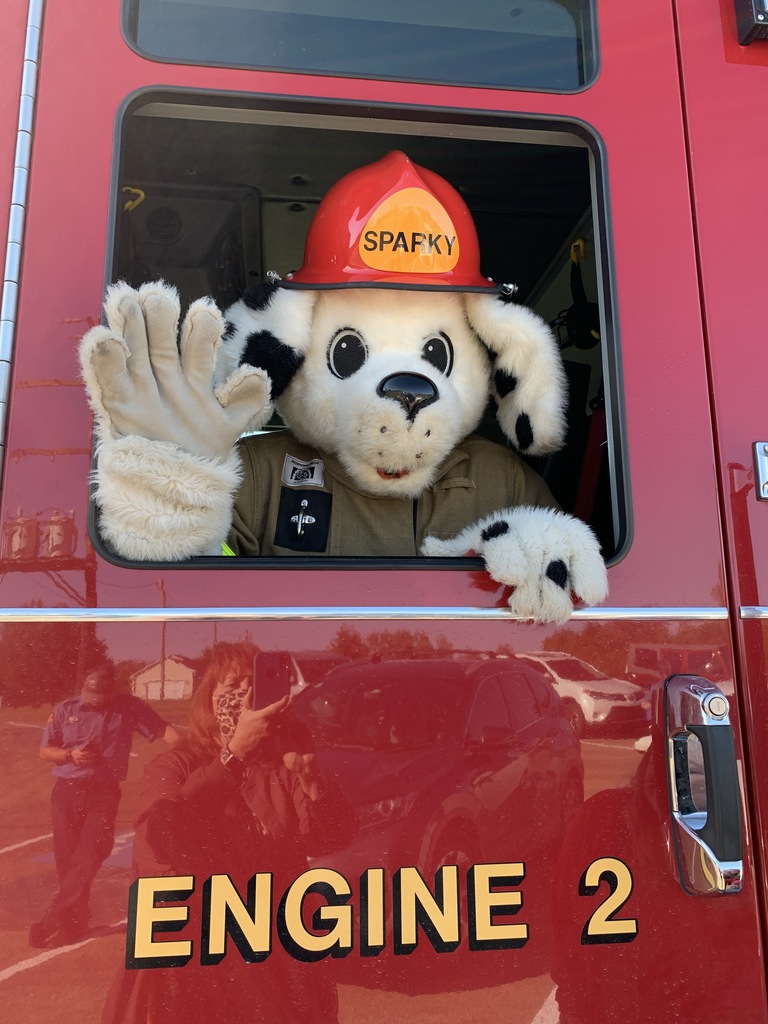 CPK Parents: Tuesday, Oct. 12th, will be PUMPKIN PATCH DAY! Please send $1 with your child so we may purchase pumpkins and have our very own Pumpkin Patch Day at Cushing Pre-K. Payment slips go home in backpacks today, due by Friday, Oct. 8th. Thank you :)

CPK Parents: Just a reminder that fundraiser will be delivered to our school tomorrow and ready for you to pick up from 11 am - 2 pm. Please do not pick up fundraiser in car line, as it would create a problem for the teachers. Thank you for supporting CPK :)

Hello CPK Parents: The fundraiser items will be ready for pick up on Wednesday, Sept. 29th. Please pick up at CPK front entrance between 11:00 am - 1:00 pm. Remember if items need refrigerated, please keep them cool and deliver same day. Thank you for supporting our school!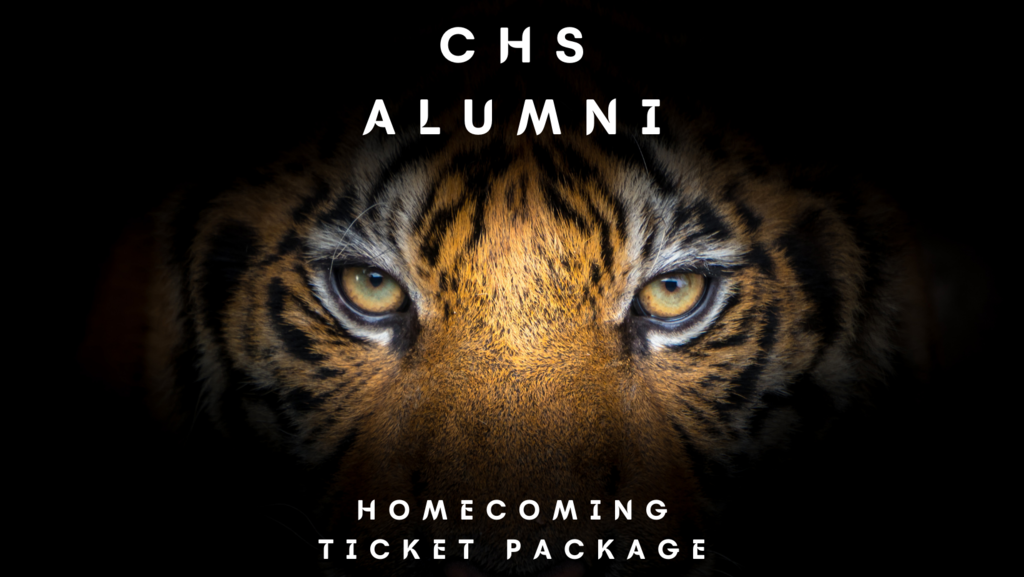 Hello CPK Parents: Tiger Day shirt order forms went home in backpacks today - you can order with payment to office, or online by Tuesday, 9-21, if you choose to purchase one. See information on order blank, and purchase not mandatory in any way. Thanks :)

CPK Parents: Any student interested in Cheer Clinic will find a form in today's backpack. All forms must be turned in by this Friday, Sept. 17th, which you can also return in the backpack. If you have questions, call Mr. Bush at 918-225-6622.
Picture Day is September, 22!! To order online visit:
www.focused.pics
Flyer code: focused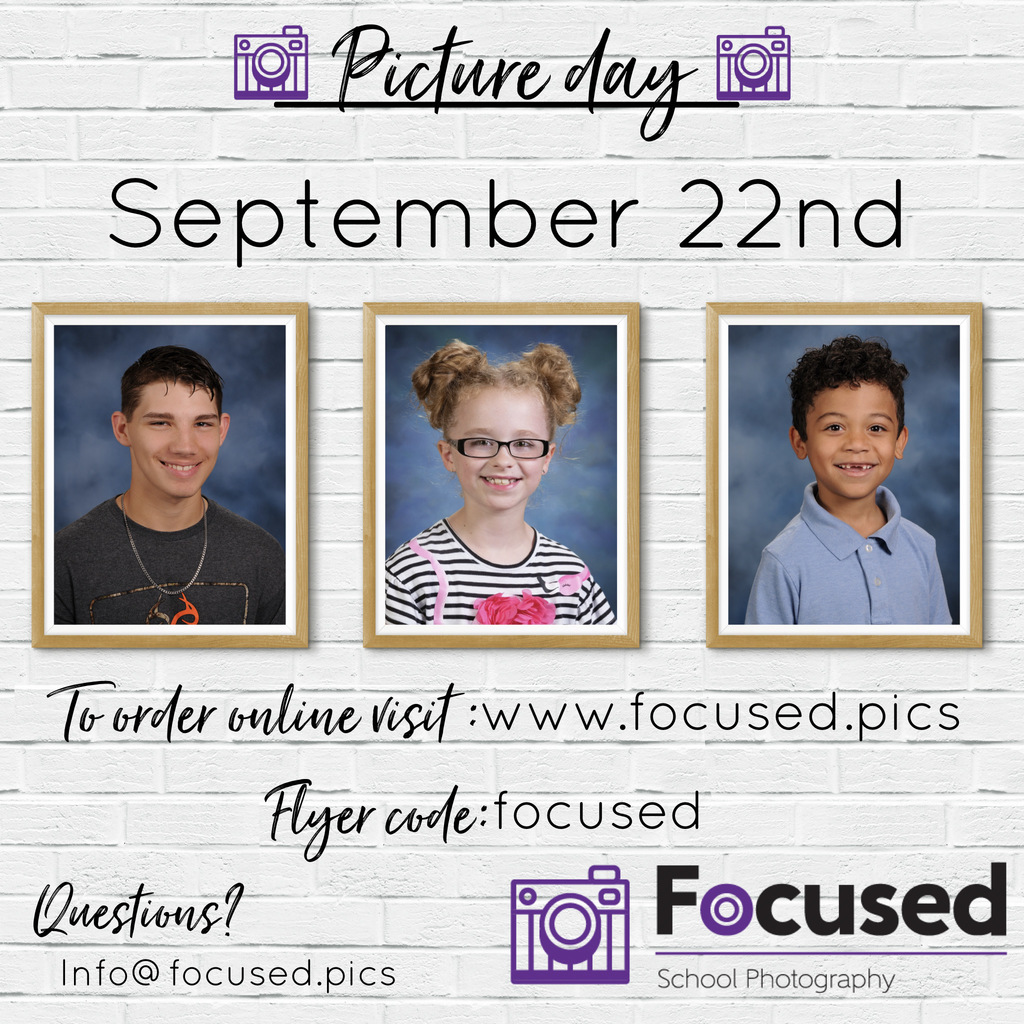 CPK Parents: Remember that tomorrow will be Vision Screenings at Cushing Pre-K. A letter was sent home in backpacks Friday to allow you to "opt-out" if you do not want your child screened. If we do not receive a letter back, we will assume that you are allowing your child's vision to be checked. There is no charge for this service, and we thank the Cushing Lions Club for providing this service.

Hello, CPK Parents. Tomorrow on Friday, Sept. 10th, we will have Teddy Bear Day to help us learn the letter B. You are welcome to send your child in his/her favorite pajamas and your child is also welcome to bring a clean, stuffed toy to celebrate this special day :)

CPK Parents: Remember there is NO SCHOOL for students on Friday, Sept. 3rd and Monday, Sept. 6th. Thank you and have a safe holiday :)

CPK Parents: This is just a reminder that if you did not send Fall Picture money today to order school pictures and you still want to order, you will have 24 hours to go online and order school photos. Go to focused.pics -- select your school, and the flyer code to enter will be "focused." Thanks.

Hello, Cushing Pre-K Parents: Fall PIcture Day will be tomorrow on Wednesday, Sept. 1st -- we will send home order envelopes in backpacks today so you can view the photo packages. Please send back correct change, or checks payable to "Focused Photography." You can also order online at focused.pics We will have a retake day if your child is gone due to sickness. Please call our office at 918-225-4683 if questions.

Hello CPK Parents: The Cherrydale Farms Cookie Dough Fundraiser is due tomorrow on Thursday, Aug. 26th. Please make checks payable to Cushing Pre-K or order online to pay with credit or debit card for all purchases. We truly appreciate all efforts to support your child's school. Call 918-225-4683 if questions, and thanks.